Has anyone ever talked to you about your skin health? Not just a soothing, relaxing facial, but how to address real concerns and ways to achieve your skin goals? That's what we do. Beautiful skin isn't in a bottle. It's a journey, and a lifestyle. As your body's largest, most visible organ, maybe it deserves a bit more self care than you thought. We'll work with you tailor our treatments and your day-to-day skincare to actionable items to uncover the most beautiful you.
Elevated Clinical Facials
Since everyone's skin is unique and has specific needs that are ever-changing, every facial treatment that I perform is always tailored to the individual. We employ a variety of methods and technologies, as well as luxurious products to achieve incredible results.
Rather than selecting from a menu of facials, my treatments are all bespoke. Each consultation is highly interactive and tailored to your skincare concerns at that time - so you'll never have the exact same facial twice. Rather than merely a luxurious service, our facials are designed to improve your overall skin health, providing a more youthful, radiant glow.
For additional impact and transformative results, we also offer the additional services:
Vasculaze Spider Vein Treatment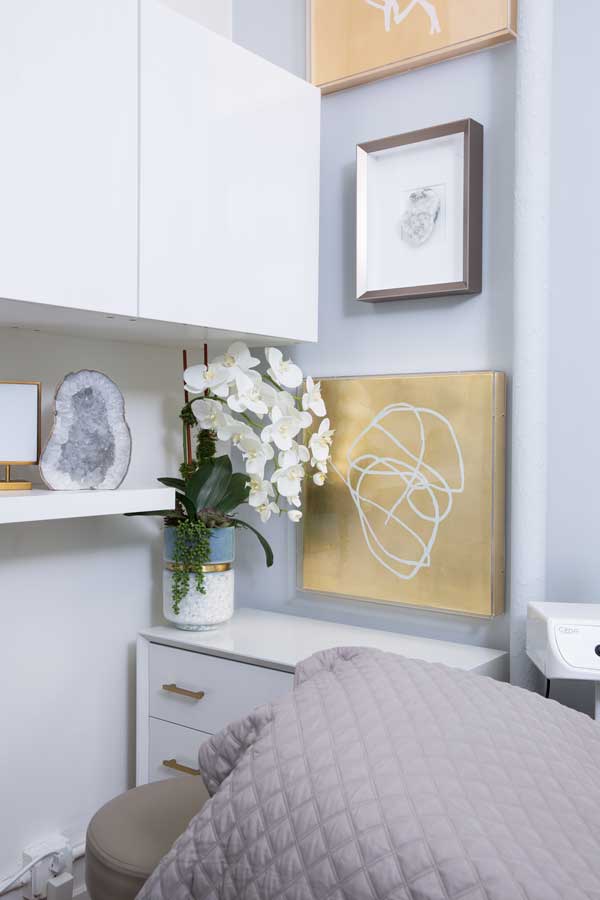 LASER FACIAL
By incorporating IPL into this clinical facial treatment, I am able to effectively treat concerns from sun damage to scarring, loss of elasticity to redness and textural irregularities, each experience can offer new results from client to client and treatment to treatment. It is a cult favorite "results-driven" facial experience. As with all of my practice, every aspect of each Laser Facial is customized entirely for the individual on the day of treatment. Please allow 90 minutes.
Professional Exfoliation
Thorough Extractions
IPL
$1,250
EGF FACIAL
The facial includes a thorough deep cleanse, followed by a light, yet effective microdermabrasion treatment, when appropriate, a gentle dermaplaning treatment, next the pores will be thoroughly cleaned by manual extractions, followed by a superficial chemical peel to further sterilize the skin, an LED Phototherapy treatment, then comes the micro-needling, which readies the skin for deep absorption of the epidermal growth factors applied during the treatment, finishing with a luxuriously calming and quench-cooling alginate mask to further seal in the active ingredients and calm the skin.
EGF is derived from the progenitor cells of the human fibroblast cells – which helps to generate collagen and elastin, to tighten and firm the skin. This process allows the active ingredients to be transported deep in the skin by creating temporary microchannel.
*There is mild downtime for 24-48 hours after. You may be red resembling a sunburn, you should NOT lay out in the sun during this time, and NO hot yoga or swimming. You may also have needle marks the next day. Janet will further explain proper post-care following the appointment, so please keep that in mind when scheduling this treatment. Please allow 120 minutes.
Professional Exfoliation and Thorough Extractions
Micro-Needling
Epidermal Growth Factors
$750
LED FACIAL
A remarkable anti-aging, collagen, and elasticity strengthening treatment that utilizes state of the art Celluma LED technology to activate dermal repair and on a cellular level, dramatically revitalizing your skin without any downtime or discomfort. This non-invasive aesthetic treatment using blue, red, and infrared LED light helps counteract aging, pigmentation, acne, acne scarring, rosacea, and reducing inflammation. Includes 30 Minutes of LED Light Therapy combined with a customized 60-minute facial tailored to meet your individual skincare needs the day of treatment. Please allow 90 minutes.
Professional Exfoliation
Thorough Extractions
Neck and Shoulder Massage
30 minutes of LED Phototherapy
$400
MICRO-CURRENT FACIAL
Like pilates for your face! A mild electrical current stimulates the skin and facial muscles, while not only promoting healing, but also collagen and elastin production. The entire face becomes lifted and contoured, lines and puffiness are diminished and overall complexion is improved. You'll see visible results from just one treatment. During the 60 minute facial, you will enjoy a cleansing, light exfoliation, microcurrent treatment, followed by the application of a serum & moisturizer customized for your skin... the 90-minute facial includes the addition of massage and extractions. It's relaxing and completely painless. Please allow 60 or 90 minutes.
Professional Exfoliation
Micro-Current
Lifted and Contoured Results
45 MIN $325 | 90 MIN $400
DIAMOND GLOW FACIAL TREATMENT
Diamond Glow is more than a facial. It's a treatment that is unique as you are, utilizing a customized diamond tip exfoliation whilst infusing specific treatment serums tailored to your current skin care needs. The Diamond Glow can be scheduled as a treatment alone, or in a facial setting: including massage, thorough extractions, and LED Phototherapy. Please allow 45 or 75 minutes.
Diamond Tip Microdermabrasion
Infused Specific Skin Medica Serums
A glow like no other!
45 MIN $300 | 75 MIN $400
FORMA FACIAL
The Forma Facial incorporates skin remolding technology providing dermal and subdermal heating, creating a contraction in the skin which produces a lifting effect to the tissue. What feels like a hot stone massage to face, leaves the skin firmer and tighter. The Forma Facial is a red carpet --- pre-event must! As with all of my practice, every aspect of each Forma Facial is customized entirely for the individual on the day of treatment. For maximum results try the Forma Package – once a week for a series of 8 Forma treatments. Please allow 90 minutes. Pricing is per one treatment or a package of eight.
Professional Exfoliation
Thorough Extractions
Forma Treatment
$400 | $2,500